This week, Synvestable managed to create financial history by creating the world's first fully autonomous, vertically integrated financial advisor for model portfolio building and generative financial insights.

See for yourself the amazing things taht Synsense Advisor can do, the official announcement:

If you' interesting in see the full demo of all of Synsense Advisor's capabilities you can view that video below.
Synsense Advisor is already live and available to our Quant Annual Premium Subscribers.
If you are not premium or are not on the annual plan for the Quant level, you can upgrade your plan by going to My Account and this clicking the button labeled Upgrade/Downgrade Plan.
Register For Free in Seconds! Click The Image
The absolute best app in finance. Register in 3 seconds using your Google Account!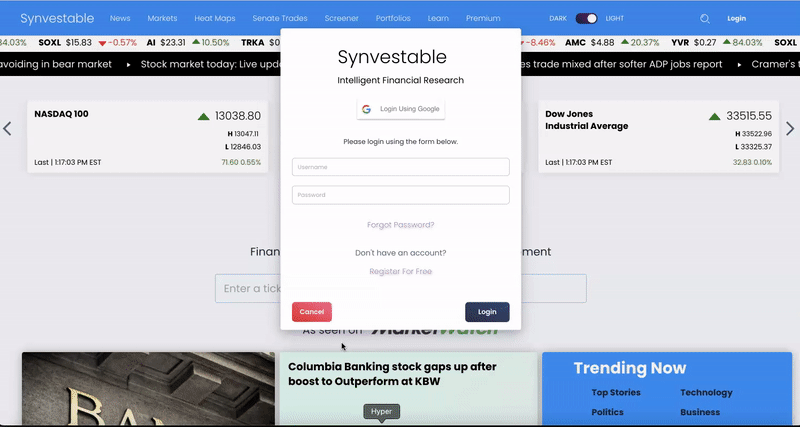 Subscribe For FREE Stock Insights!
And a chance to win free shares of stock.